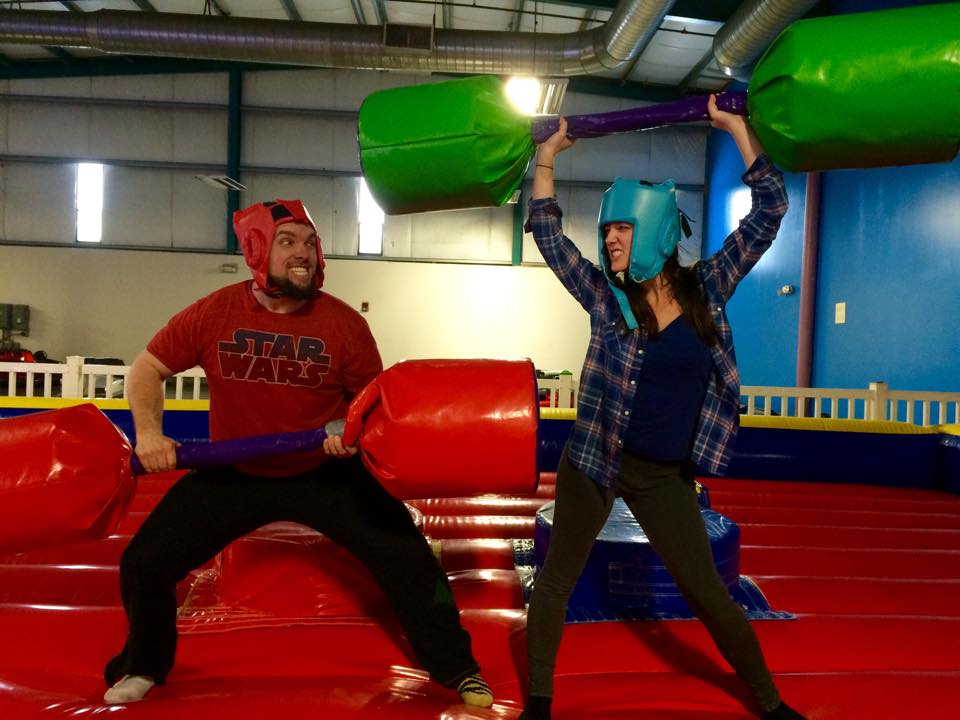 "I visited Space Entertainment Center with my softball team and had a blast! Games, rides and laser tag were awesome and the employees are wonderful! We had a great time!"
IT'S YOUR TIME TO PLAY
There's plenty to do with plenty of room to move around with food and drinks.
BILLIARDS
A great opportunity for the novice to hone a few skills or for someone to show off those long hidden talents.
($8 for 30 minutes, $14 for 60 minutes)
PEDESTAL BOXING
Players can challenge each other as they each climb up onto their own pedestal, using oversized inflatable joust poles to try and knock one another to the game floor. Socks are required.
($5 per person for 4 minutes)
MAD WAVE MOTION THEATER

– NOW IN HD
Delivers up to two G Forces of acceleration. From the delicate vibrations of a car shifting gears to the drastic collision of an accident, allowing the player to sense it all.
BAGGO
A game in which players take turns throwing bean bags at a raised platform with a hole in the far end. A bag in the hole scores 3 points, while one on the platform scores 1 point. Play continues until a team or player reaches the score of 21.
ROCK WALL
Are you ready to take the challenge? Be prepared to test your strength and skill.
HIMALAYA ROLLERCAOSTER
For those who are adventurous, you can revolve and dip into space in the Himalaya roller coaster – where you will go forwards…and backwards!
($5 per person, per ride)